Buddy is the pride of Lazy Sousa Ranch. He has an uncanny homing instinct when on pack trips and can be tied on the highline with the rest of the stock. Buddy was Jan's go to mount - if she needed a job done he was the one to do it. 

He has a quiet disposition and was shown for 10 years with people not realizing he was a stud -see him on the Champions page. He has passed his wonderfully quiet, willing disposition and a big loose walking, head-shaking way of moving to his foals.

Due to an injury he is no longer ridden, other than a short outing now and then to let him explore. He now runs with his mares and foals, standing guard against predators.

***RETIRED***

Lazy Sousa Ranch

23205 Nine Mile Road

Huson, Montana 59846

Email: horses.highlands@gmail.com

Kate (406) 370-1490

  Scroll Down to see all of our Stallions


Dreamin of Luxury
Lux, is a beautiful, dark palomino, minimal white overo.  He has a HUGE back end and smart, willing disposition.  He is sired by Black Hills Dream Weaver, a versatility bred stallion and out of  Luxury at the Ritz, a mare by the many time WGC He's Puttin On The Ritz.   

 His dam is also out of a direct daughter of Prides Favorite and her 2nd dam is by Prides Gold Coin.  His paternal grand sire is the Supreme Versatility Champion He's Black Hills Gold, who successfully competed in reining against Quarter Horses. 

Lux is just outstanding under saddle and is proving to be competitive in the show ring. He is virtually undefeated under saddle at every show he has been in. See the short video clip at right. He is also enjoying being my new team penning mount, competing every month during the winter months.  

Look out for him in the versatility classes at the shows!

If you want color, talent, disposition and a pedigree on your foals come and check this guy out.  He is producing flashy solid and even a spotted foals!

Contact: Kate 406.370.1490

horses.highlands.@gmail.com

 Stud Fee $700 L.F.G. live cover or shipped semen available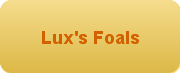 Lisa Jellison Photography

Kane is our up and coming Silver Dapple tobiano stallion. He stands 15.1 hh and growing, has great conformation and bone. We are excited to see this young stallion mature and his first foals hit the ground. 

With the top names in the TWH industry along with stunning unique coloring this stallion is sure to be a fantastic addition to our breeding program. He is homozygous black, with one copy of the silver gene and one tobiano.  LFG $700