Foals by

 Dreamin of Luxury

Tilly is a dark palomino out of Sundrop's Fancy Lady -pictured at 5 days and 9 and and a year

Gen's Ritz Girl aka April is Lux's first foal. She is a solid, dark palomino pictured at four months of age and four years.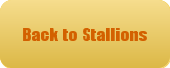 Asher is a flashy, black, colt, out of my versitility mare Baron's Bleu Gold - Pictured at one day old and as a yearling.

"Trudy" is a stunning  buckskin overo filly out of a mare sired by Red Baron's Perfection. She has beautiful conformation and a huge striding walk. Pictured as a foal, yearling, and three year old.

Cashin In Ritzy is a stunning, huge striding  liver chestnut out of Cash's Miss IRS. 

pictured at one day, 3 months, and a year old

Dream on Mr! aka "Skye" is a super friendly, pretty palomino filly out of Gen's Georgie Girl 

Kandi is a super friendly, talented palomino filly out of Sundrop's Fancy Lady. She is a full sister to Tilly above. Pictured at 4 months, 1 year and two years.

Gunner is a handsome liver chestnut with some fun chrome and a different blaze. He is out of Gen's Georgie Girl

"Spider Man"  a cute sabino colt out of Star's Masquerade